Welcome!

We're a UK based community of cult entertainment fans - so whether you're into WWE, Marvel, DC, Game of Thrones, Walking Dead, Star Wars, Doctor Who, Star Trek and more - join us!

It's free to

register

, so why not sign up and discuss whatever you're into...
XTV 1:39 LIVE From the Odyssey Arena Belfast!
The Last King of Scotland
Subscriber
THE ROAD TO WRESTLENOVA STOPS AT THE ODYSSEY ARENA FOR

XTV

1:39!


The show opens up with every single member of the roster from wrestling to staff are on the ramp, awaiting the arrival of the interim general manager of TWOStars. Even the commentators have been asked to go to the ramp as Jason Blakesee addresses the TV audience.
JB-"Welcome everyone to XTV 1:39! We have been summoned to the ramp as interim general manager Paul Gray wishes to speak to everyone. I have to go now as the meeting is about to take place, stay tuned!"
Jason takes off his head and becomes the last of the remaining guys to join the rest of the crew. From the likes of Dragon, to Winter and to our world heavyweight champion Lord Bison are on the ramp as the announcer becomes the final person to join.
"LADIES AND GENTLEMEN PLEASE WELCOME...THE INTERIM GENERAL MANAGER OF TWOSTARS!
PAUL GRAY!
"
The crowd are mixed with their reception along with the roster as Gray emerges in a brand new tuxedo suit with a determined look on his face. The roster and staff look at each other as Gray is about to address them all.
PG-"The empire of Arron Winter is dead!"
WOOOOOOOOOOOOOOOOOOOOOOO
PG-"The poison injected into his regime has been eradicated. The lies, the beat downs, the self
righteousness, the manipulations....All are gone! You will now see the antidote fully into motion tonight!"
WOOOOOOOOOOOOOOOOOOOOOOOOO
PG-"I am here to address you all. Now I know that I am not well liked. I know that before you have associated me with such horrendous acts towards TWOStars like Rebellium. I know some will associate me with favouritism towards Dan Fox. But I am here with this plea to you all, especially our wonderful fans....I need your help! I need the TWOStars universe from fans to roster to work with me! We are in a very hard predicament right now and it will take the hard work and union of every single one of you to make this road and this new chapter in TWOStars. Now I know you won't like me, but I am here to promise you that as the current interim general manager of TWOStars, I will be the fairest, imaginative and down right willing to take the risk out of them all!"
WOOOOOOOOOO TWOSTARS TWOSTARS TWOSTARS!

PG-"Tonight we will see the contract signing of Chaos Dragon against Hi'Lani Kai for the Television title at Wrestlenova X!"
WOOOOOOOOOOOOO!
PG-"We will determine out of Dammage and Famous which one of them will face Arron Winter at Wrestlenova X!"
Winter looks on with his hencemen as Dammage and Famous return the looks!
PG-"Our second inductee into the TWOStars hall of fame class of 2014 will be announced!"
WOOOOOOOOOOOOO!

PG-"And tonight I guarantee that ALL of the matches at Wrestlenova X will be confirmed. Starting with our main event! Following his official contract signing last show I can produly announce that at Wrestlenova Lord Bison will defend the TWOStars heavyweight championship AGAINST SICKNESS!"
WOOOOOOOO SICKNESS! SICKNESS! SICKNESS!
PG-"And to make sure incase you did not tune in to last show or heard me, let me say that one more time. Lord Bison will defend the TWOStars world heavyweight championship against our hall of famer, the first ever grand slam champion in this company
SICKNESS!
"
WOOOOOOO SICKNESS SICKNESS SICKNESS!
Bison's eyes widen open as Gray confirms his next challenge.
PG-"And Sickness is in the building and will speak to us tonight!"
WOOOOOOOOOOOOOOOOOOOOOOO
Gray's custom music comes up as the meeting is adjourned causing everyone to return to backstage as the commentary team returns.
[video=youtube;Q85Fa9padb0]https://www.youtube.com/watch?v=Q85Fa9padb0[/video]
The TWOStars return of KJ Woods

The announcer is just about to announce until a random person comes down to the ring and hands a piece of paper over. The announcer confirms that KJ Woods has written that he will return on his own terms, and will never let the TWOStars roster forget about the way they treated him last year. He is out for revenge!
The return of the sick one!
Roko confronts the beast!
Tankard goes searching!
A vignette appears:
CHANCE HARPER IS COMING TO TWOSTARS!
[video=youtube;qIEAcZjFGtA]https://www.youtube.com/watch?v=qIEAcZjFGtA[/video]
Hi'lani Kai vs Archangel

Gray orders both guys to fight each other or be fired. A back and forth match with some reluctance but in the end Angel uses his size to get the win.
The giants collide!
The path of War is set
[video=youtube;tduKqJMcD04]https://www.youtube.com/watch?v=tduKqJMcD04[/video]
Paul Gray suddenly appears on the tron as the crowd were waiting for the next match to appear. Gray has a smirk on his face as the announcer is asked to announce him.
Announcer-"Ladies and gentlemen, the interim general manager of TWOStars....
PAUL GRAY!
"
Gray is given a mixed reception once again as he addresses the crowd.
PG-"Wrestlenova has long been known for the incredible matches they produce. From the main event to the bottom of the card. We have had so many people develop from being newcomers to becoming hall of famers. And Wrestlenova helps achieve such a feat. I promised an eventful Wrestlenova and you crowd will get an eventful Wrestlenova!"
WOOOOOOOOOOOOO!
PG-"To showcase the up and coming talent I have decided to book the following in a fatal four way match!
MARKOS ANDRONIKOS!
…
BRIAN TANKARD!

….
ARCHANGEL!
….
AND
This man right next to me!"
The camera pans to reveal
….
….
CHRISTOPHER RYAN EAGLES! BOOOOOOOOOOOOOOOO!
PG-"Now I know he is a veteran but I have decided in light of our new era to give him another chance at proving himself. So with that in mind gentlemen, I wish you the best of luck at Wrestlenova X.....Because your fatal four way match will be contested...
…
…
IN A LADDER MATCH! WHERE THE WINNER WILL GET A SPECIAL REWARD INSIDE THIS CASE!
"
Gray reveals the briefcase for the ladder match where the Wrestlenova X logo appears.
PG-"Infact why don't we make this a traditional match for Nova every year! We will call it....The gold rush
Ladder match! No dq, nothing but ladders all out brawl to get that shot...to start their path to become a legend!"
Gray signs off as he confirms the new concept match is taken on board by the fans!
[video=youtube;bHqgiZxVJ3k]https://www.youtube.com/watch?v=bHqgiZxVJ3k[/video]
The camera cuts to Paul Gray in his temporary office, currently on the phone as he tries to deal with the work load with being the interim general manager of TWOStars. He wipes away the heavy sweat on his forehead as he makes his calls.
PG-"Look I will make this Wrestlenova one of the most memorable you will see. If you continue sponsoring us
I can promise you a new era, hell a new generation of TWOStars is upon us!"
Out of nowhere the office door is torn apart from the limbs as Brian Tankard storms in with his skin red as the blood the pumps his body. He breathes heavy as the sweat pours down him. He does not want to leave until he gets what he wants off the interim general manager of TWOStars.
PG-"Hey look...Look can I call you back someone just stormed in here and I really don't want to piss him off....Okay bye!"
Gray turns his focus to Tankard.
PG-"Well it looks like you're having a nice day."
BT-"Don't get cocky with me Gray!"
PG-"What do you want?"
BT-"You know what I want. That southern inbred hillbilly who ****s his cousin thinks he is going to have it easy with me?
BIG F*****G MISTAKE LAD!
"
PG-"So this is about Murdoch."
BT-"You know fine well this is about that cockreach from the south west. He thinks because he can drink moonshine and get a couple of cheap shots in me that he can better than me? Well i'll make him famous by the time I am done with him!"
WOOOOOOOOOOOOOOOOOOOOOOO
PG-"So what do you want?"
Tankard licks his lips
BT-"I want Murdoch at Wrestlenova!"
Gray looks seriously at Tankard.
PG-"You do know that if I approve of this, then you are out of the fatal four way ladder match?"
Tankard nods his head.
BT-"I want the blood of a sister f***er on my hands more than that match!"
OOOOOOHHHHHHHHH!
Gray smirks at the prospect.
PG-"Okay you want it? You got it! At Wrestlenova X it will be Murdoch in his in ring debut against Brian Tankard!"
WOOOOOOOOOOOOOOOOOOOOOOO
Tankard smiles as he will finally get his chance at the beast of the southern wild.
BT-"Thank you Paul. By the time I am done with the so called beast of the southern wild...He'll be mere dust."
Tankard storms off as the fans anticpate at Murdoch/Tankard at Wrestlenova. Gray then looks at his office door shaking his head vigourously.
PG-"I really need a metal door...."
------------------------------------------------------
Evil Gringo is in the middle of the ring as the camera cuts directly to him. The crowd embrace the TWO hall of famer as he acknowledges the crowd with a wave. He gets the green light that his microphone is working as he begins his introduction.
EVIL-"Ladies and gringos my English is not that great but hey ho i'll try. I am here homies to announce the second induction into this years class of TWOStars hall of fame. A man very well deserving essay."
The fans claps and appreciate his words.
EVIL-"This man should have been in the hall of fame years ago. I would even say he should have been one of the original gringos into the hall of fame. And in my honest opinion he is one of the greatest superstars in TWOStars of all time...He won titles...He won brutal feuds and more importantly gringos....he won respect."
The fans clap more with Gringos speech.
EVIL-"So let's not waste any time, see for yourself homies the second man to be inducted into TWOStars hall of fame class of 2014."
The video turns to old clippings from the archives of TWOStars history showing none other than
….
….
….
…..
Barry Gower! The man who along with Gringo was infamous for holding more titles than anyone else during his reign is seen by the new generation of fans for his strength, heart and fight. The fans awe as they see his classic promos and pay per view matches right up to his title triumph!
"Though he may no longer be with us, we will never forget the legacy of the one and only.....
Barry Gower!
"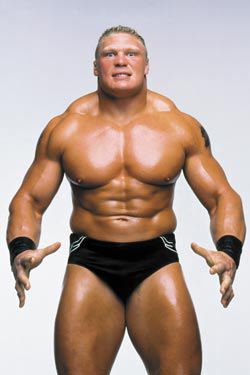 [video=youtube;GTl89BQOUYY]https://www.youtube.com/watch?v=GTl89BQOUYY[/video]
The fans stand up and applause.
EVIL-"Ladies and gringos receiving a posthumous induction into the TWOStars hall of fame class of
2014...Please give your cheers for
Barry Gower!
"
The fans cheer followed by a section shouting
GOWER! GOWER! GOWER!
BP-"A well deserved inductee Jason. I have seen that man give his heart to the company."
JB-"So we have Lucian Jones, Barry Gower....We only have one slot left for the class of 2014 who will get it?!"
[video=youtube;cdkPjqCzORg]https://www.youtube.com/watch?v=cdkPjqCzORg[/video]
Winters coming-Winner faces Arron Winter at Wrestlenova X!
Famous vs Dammage

Winner-Famous
After the match, Winter and his hencemen come onto the stage, staring down at Famous as it is confirmed it will be Winter vs Famous at Wrestlenova X
--------------------
The camera quickly cuts to Dammage, who is all sweated out, beat down but happy following his match with Famous. He walks over to interim general manager Paul Gray's office, to which his face turns sour after he immediately catches eyes on a former advisary, Dan Fox. Fox is smirking and wearing his trademark hooded shirt.
D-"What the hell do you want?"
DF-"Relax lad I wasn't the one that came calling for you."
D-"Yeah right, you wouldn't want to be five minutes in the ring with me!"
DF-"You're right....I would only need the one."
OOOOOOOOOOOHHHHHHHHH
Dammage gets right into the face of Fox, who smirks before another familiar face comes into the fray.
"Well look what we have here."
Randy Roko arrives to a loud cheer as the the three men all look at each other. Suddenly the bathroom toilet flushes inside Gray's office as he opens the door, realising that the men are all in his room. He washes his hands and brushes his hands with a dry towel before getting down to business.
RR-"Foxy, Dammage. Been a while."
DF-"Well if it isn't the resident randy lad in TWOStars."
D-"Wonder what this joyful meeting will bring."
RR-"Yeah with all due respect, I have more important things I want to find, like our world champion."
Paul Gray interrupts as he wants to be heard amongst the trio.
PG-"Gentlemen, I have requested you three here right now. First of all Dammage, hell of a match and i'm sure you will go far.....And i'm sure Famous will do you proud against Winter!"
Dammage nods.
PG-"It has come to my attention that you three don't have a match for Wrestlenova. This in my eyes honestly is unacceptable. I mean come on Randy has been pinnacle for our success in TWOStars. Dammage has been a force to be dealt with recently against the former regime and hell, we all know what Fox has done at nova, considering he has beaten Sickness. To have you guys not be in Wrestlenova X, would be an insult to the promotion, the fans and especially to you three."
RR-"Cheers boss...I guess."
DF-"Only saying the truth."
D-" Bout time we had a head of this place give praise to it's wrestlers."
PG-"Look one of the things we really need to showcase in this pay per view is wrestling. Pure wrestling that
the fans can appreciate and roar and embrace with you!"
WOOOOOOOOOOOOOOOOOOOOOOO
PG-"And I can't think of many men in this roster that can make pure wrestling awesome than you three guys standing right here!"
TWO! TWO! TWO! TWO!
PG-"So with that I can now announce that at Wrestlenova X it will be
DAMMAGE!..............................AGAINST DAN FOX!............................AGAINST RANDY ROKO IN A TRIPLE THREAT MATCH
!"
WOOOOOOOOOOOOOOOOOOOOOOO
JB-"Wow big match!"
BP-"That will go down in the ages!"
All three men look at each other as Gray smiles on.
PG-"And gentlemen......We need new blood for the world title picture, maybe the winner of this match can be the next in line...
OOOOOHHHHHHH!
Gray closes the door as he resumes work while Fox, Dammage and Roko look at each other to close the segment.
EVIL-This one will be awesome!
---------------------
Main Event
Lord Bison vs Randy Roko-No DQ

Bison wins the match. So many weapons used that you even type what all went down! Bison spears Roko through steel steps before hitting the scolds bridle to take the win. Afterwards Bison tries to grab his title, but it is nowhere to be seen! Only when the beast turns to the stage that it can be seen that Sickness has nabbed the belt and raises it over his shoulders to end the show!