Welcome!

We're a UK based community of cult entertainment fans - so whether you're into WWE, Marvel, DC, Game of Thrones, Walking Dead, Star Wars, Doctor Who, Star Trek and more - join us!

It's free to

register

, so why not sign up and discuss whatever you're into...
Preview:
Venue:
The Philips Arena - Atlanta, Georgia
Monday 13th April
TV Schedule:
USA: Thursday 16th April on WGN America at 8/7c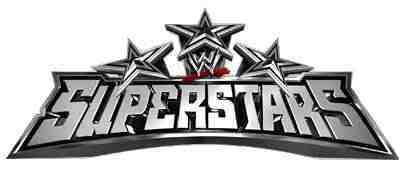 WWE Superstars To Debut On WGN America
16th April 2009

On Friday 19th December 2008, it was announced that WWE and WGN America had reached an agreement to create a new weekly, one-hour prime time series entitled WWE Superstars that will debut on Thursday 16th April 2009. The show will feature stars from all three WWE brands.

In early 2009, WGN put out a press release hyping the revived series and revealed its new time slot for its debut. WWE Superstars will air Thursday nights at 8/7c (with additional showings at 11/10c, and on Saturdays at noon/11c).

To celebrate the arrival of WWE on their network, WGN is sending one lucky winner and his or her guest to WWE WrestleMania 25. Five other runners up will win the new video game 'Legends of WrestleMania' from THQ. The contest will run till 8th March and all you have to do is submit your information and you're in the drawing. WGN also revealed the logo of the new show which has superstars written in all caps with metal effect and three stars at the top next to the WWE logo. You can participate at

http://www.wgnamerica.com/pages/wrestlemania

In 1986, Superstars replaced WWF Championship Wrestling. Before that, Superstars was the name of a weekly recap show hosted by Vince McMahon and Lord Alfred Hayes. Superstars was where all the angles began and at times ended and where the majority of title changes took place if not at a pay-per-view. Matches primarily saw top tier and mid-level talent versus jobbers; pre-taped interviews with the WWF's roster of superstars; and promos featuring the wrestlers. At times, there was a "feature" match between main WWF talent. As with all syndicated WWF programming, another major aspect of the show was to promote house shows and TV tapings in each market.

Superstars ended its syndication run in September 1996, moving to the USA Network. Beginning with the 9th March 1997 episode, the format of Superstars was changed from original matches back to a recap show. In addition, the show got a new theme song performed by the DX Band. This version of Superstars aired on the USA Network until, 2000 when the WWF moved all of its programming to TNN in the fall of 2000. Superstars would continue to air on TNN until it was canceled in the summer of 2001. Along with its sister show WWF LiveWire, Superstars was replaced by WWF Excess, which aired on Saturday nights.
Last edited:
I would rather vintage collection if this is just going to be a Heat / Velocity style show.
Personally I think the show will be a godsend for some of the low end wrestlers who can't make it onto WWE TV at the moment. The alternative would be a pink slip, or weeks of WWE Creative saying "they have nothing for them".

Thursday nights at 8pm and 11pm is a very good slot for the show as well, as wrestling fans have the choice to watch Superstars before or after TNA iMPACT now!
Messages

34,040
Points

113
I'm hoping for a return to the old ways of sqaush matches on TV to get the wrestlers' character and moves over.
I'm hoping for a return to the old ways of sqaush matches on TV to get the wrestlers' character and moves over.
Mike Knox, Raw and Jamie Noble want to talk to you.
10am is a bad slot, that means we'll just keep seeing cutaways of the crowd instead of high impact moves - I'd rather Sky replaced Afterburn. Raw and Smackdown are repeated so you can easily catch them.
10am is a bad slot, that means we'll just keep seeing cutaways of the crowd instead of high impact moves - I'd rather Sky replaced Afterburn. Raw and Smackdown are repeated so you can easily catch them.
Its not even being shown on Sky...the information above that its being shown on the 19th April is incorrect...
ATPT
Last edited:
I agree with the comments made in this thread saying that it will be good for the lower end talent. Not to mention some of the lower end titles. I could easily see title defenses of the ECW, Intercontinental, United States, Women's, Divas, World Tag Team, & WWE Tag Team Titles. In addition to giving the lower end guys an opportunity to shine, it will also be good for some of the talent that does not make it on that week's edition of RAW, SmackDown, or ECW. I think the time slot for the U.S. is a good one to have. It's prime time and having it on a Thursday gives them the option of promoting SmackDown for the next night. Not to mention putting it on WGN America is a good move as opposed to trying to put it on NBC or the USA Network as the lowest of ratings would be good for a network like WGN. Look at how SmackDown is doing on MyNetworkTV. The ratings aren't great on paper, but in contrast to the other stuff on MyNetworkTV, SmackDown is gold (even more so when the station switched to a complete rerun network).
Spoilers:
Credit:
pwinsider.com
Debut Of WWE Superstars
Airing on WGN America This Thursday

Jim Ross and Todd Grisham are calling Superstars. The Undertaker is opening the show. He will take on Matt Hardy. It was a pretty good match between Hardy and Taker. Hardy botched a guillotine choke spot and had to redo it. There were classic Taker spots. Hardy got himself counted out so Taker wins. Jeff Hardy's music played and he attacked Matt post-match. Matt got chokeslammed after Jeff threw him in the ring.

Also of note, George Bush got booed on the Tribute to the Troops video package.
More Spoilers:
Credit:
ifight365.com
- Cody Rhodes beat Shane McMahon via DQ when he went for the coast-to-coast using a trashcan.

- Christian beat Finlay.
I thought Superstars was for B and C level stars. Sounds like an A list show to me now.
Well, I got that impression from the Matt Hardy/Taker Matchup outlined as a main event.
Not quite sure why everyone else automatically assumed it was going to be C list this time around just because it 'used to be', but oh well...XD;
They are putting some of the bigger names on there to start with to get people watching then after a while it will become more a mid-carder show is what I remember reading about the plan for it
Exactly Nemesis: They're not gonna put something like Shad Gaspar Vs Kung Fu Naki as a main event on their debut show, as they know that no one will give a flying sh*t. For the first few weeks it will be top stars galore, then after a while it will just be whoever WWE can be bothered to put on it.
I'm pretty certain that Christian beating Finlay was in the ECW Backlash tournament...so Christian will face Swagger at Backlash

right?!
Chaotic Good
Forum Leader
Subscriber
Messages

15,032
Points

83