Welcome!

We're a UK based community of cult entertainment fans - so whether you're into WWE, Marvel, DC, Game of Thrones, Walking Dead, Star Wars, Doctor Who, Star Trek and more - join us!

It's free to

register

, so why not sign up and discuss whatever you're into...
RAW Discussion Thread - February 22, 2010 from Indianapolis, IN (#874)
Venue
Conseco Fieldhouse in Indianapolis, IN
Last week's edition of RAW scored a 3.4 rating, which is down from the 3.6 number that the show drew the four previous weeks.
Confirmed Matches/Events

Jewel & Ty Murray To Serve As Guest Co-Hosts

Edge To Make His WrestleMania Announcement

NEW WWE Champion Batista To Appear

Shawn Michaels To Explain His Actions at WWE Elimination Chamber

The Announcement of the Third Inductee into the 2010 WWE Hall of Fame

WWE Elimination Chamber Fallout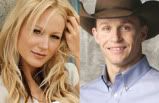 Last edited:
..Any RAW that starts with a mechanical bull can't possibly be good.
That is what Jewel's husband looks like? He looks like the star of Forrest Gump 2: Hillbilly Forrest.

It's nice to see that the pyro "experts" learned their lesson from the pay-per-view. In case you missed it, they stopped the flames once Undertaker came out and they started them again when he was a safe distance from the stage.

You can also see some burns on the face of 'Taker.
Last edited:
I'm the good looking one up there
Subscriber
Messages

15,488
Points

113
That is what Jewel's husband looks like? He looks like the star of Forrest Gump 2: Hillbilly Forrest.
Cody Deaner got a job damn quick!
And I'm no Orton fan... but man, that whole segment from the minute he tagged in up until the end of the match was just about perfect.
:: EDIT ::
That HBK/Taker video with Placebo's "Running Up That Hill" was incredible!
Last edited:
Unfortunately, Christian is a RAW Superstar now. Also, it looks like either the Money-in-the-Bank pay-per-view rumors are false or there is a different plan in mind.
I'm speechless...epic video promo!
Well Christian is doomed. Unless they draft him to Smackdown.
I'm the good looking one up there
Subscriber
Messages

15,488
Points

113
Never mind Santino... Big Show is the funniest guy on Raw. From him trying not to crack up at Jewel's yodelling to his response to the Diva's not holding his belts "know what You're just rude!" he just makes me laugh
Big Show is definitively convincing me to see that "Knucklehead" movie he's in.

The Miz & Big Show just completely saved that segment.

It's a shame that no one knows who Daniel Bryan is.

Nice to see that they are following up on the Mark Henry/barricade spot from last night.
So much for Wendi Richter never talking to McMahon ever again.
The Last King of Scotland
Subscriber
so no one heres jizzing over the stipulation for taker/hbk 2?
Really great Raw, with a really strong build for Wrestlemania right now. Dare I say I'm actually looking forward to Mania earlier than I usually do, where the build hasn't been so good. This time, the build is leaning towards convincing me that this could in fact be the greatest Wrestlemania of all time (and the current best, WM17 and 24 respectively, are steep mountains to climb over).

But holy f*cking hell, that Michaels/Taker promo video. I know, I know, WWE production is the best in the business. We all know this as undeniable fact and we know that the reason WWE is the biggest promotion in the world is because nobody can touch the look and feel of a WWE show - but that video. THAT video. That damn f*cking video was simply the best video package WWE have ever produced. Hands down. Not one single video package in the history of God's green Earth has or will ever touch that video. I actually got genuine goosebumps watching it - just utter perfection. If this Wrestlemania doesn't do a million buys, on that video alone, I will retire myself because it was the d-e-f-i-n-i-t-i-o-n of a money video.

Just WOW.

Production team, I hope they're paying you a goldmine for this.
Still absolutely amazing - I'm sold on the match, even if I know it can't top the last one!
Messages

34,040
Points

113
I'm in awe at that piece of footage. Taker v HBK II was made to feel like the biggest match in history... and that's even before we get all the other snippets of their awesome feud from August '97 until January '98.
Messages

22,370
Points

113
I didnt bother with the shitfest that is RAW but watched the video. Thats video is as overrated as the match at last years WM.
The video does make the match seem epic. It won't be anything like 'epic' but something again to prove there is a department in the WWE still doing their f*cking job.

The match between Michaels and Taker last year was overrated to the hilt from people's initial reactions, to the fact that the rest of the card was so sh*t that even a Ken Shamrock return would have garnered more magic.. and it also had a lot of botches which people love to forget.

I'm sure it will probably be the best match on the card this year (either that or Edge/Jericho) but that's not a compliment to the event at all.
Last edited: