Welcome!

We're a UK based community of cult entertainment fans - so whether you're into WWE, Marvel, DC, Game of Thrones, Walking Dead, Star Wars, Doctor Who, Star Trek and more - join us!

It's free to

register

, so why not sign up and discuss whatever you're into...
Official Who's who thread.
Messages

34,040
Points

113
I've been thinking, and it finally struck me the other day. To me, Kevin Thorn worked as DC, but just didn't feel
quite
right IMO, so I was trying to think who would suit the character better... and then, like a bolt from the blue, he appeared in front of me.
Draven Cage is now...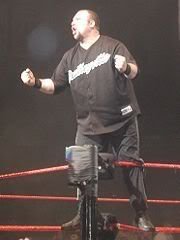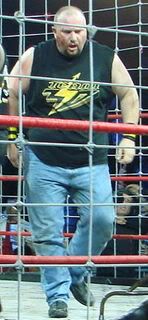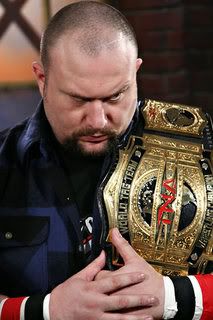 This should work better as Bubba is more the same physical shape as myself, so the "fat" jokes should be more appropriate.
thats cool, i think thats an excellent change DC and should help the graphics people as well!
Should someone start a new 'Who's who' thread that can be updated regularly? I'd be up for doing it, if no one minded.
if you want to RE:no then thats cool. Start it up and I'll pin it later.
Well-Known Member
Subscriber
Have changed Randy's finisher a tad, instead of a Rude Cutter followed up by a lionsault, I have a Superkick followed up with a Lionsault.
Messages

34,040
Points

113
You would probably appreciate it more than most having seen me in "all my glory".
If the new guys could add in their characters to the thread please.
Am disappoint, son
Senior Moderator
Subscriber
Messages

12,915
Points

63
You would not believe the trouble I've had trying to find someone suitable. At the minute I'm kind of edging towards:
So he'll have to do until I can think of something better?
Yeah, gotta love The Tornado.
Am disappoint, son
Senior Moderator
Subscriber
Messages

12,915
Points

63
Ha! Rudy ray all the way!!
What about Consequences Creed, The general look of the guy is what I pictured Lucian anyways
I think it's usually better to try for a wrestling look a like as it gives the graphics and video boys more to play with but as always it's up to the individual..
yeah this is for discussion etc and your one should be the resource people use to see who's who
Not sure, but I have linked him to the other thread and asked him to update for us.