Welcome!

We're a UK based community of cult entertainment fans - so whether you're into WWE, Marvel, DC, Game of Thrones, Walking Dead, Star Wars, Doctor Who, Star Trek and more - join us!

It's free to

register

, so why not sign up and discuss whatever you're into...
Status

Not open for further replies.
Please post your new profiles here for the re-launch of the fed.
Use the below template and keep the bio short for now, use the wiki page to expand your backstory etc.
If you have an existing Wiki it'd be useful to link it here.
Wrestler's Name:

Alias(es):

Height: 0'0"
Weight: 000 lbs

Entrance Music:

Hometown:

Wrestling Style: (please select 2 at the very most - and try make them compliment each other)
Speedy / Daredevil / High Flying / Power / Hardcore / Brawling / Martial Arts / Ground Based / Some Technical / Technical / Heavily Technical / Submission / All Rounder / Unorthadox

Brief Profile:

Entrance(s):

**PLEASE DON'T COPY AND PASTE THIS ENTRANCE, WRITE A VARIATION OF IT WITH COMMENTARY INCLUDED*

Signature Move(s) : (max 3)

Finishing Move(s) : (max 2: 1 power, 1 submission)

Alignment: Face/Heel (delete as appropriate)
Wrestler's Name:
"The stray Cat" Kyle Gilmore.

Alias(es):
KG, KG5000, primetime, Back Alley Lothario, California Loverboy

Height: 0'0"
Weight: 000 lbs

Entrance Music:

Hometown:

Wrestling Style: Daredevil / Hardcore

Brief Profile:
Gilmore has been a 2Stars fixture for about a half a decade. Former friend and colleague of Damon Kori, One half of TwoStars longest reigning tag team The PTP, and hopefully future world champion.

Before TwoStars Gilmore was a backyard wrestler who started making waves upon joining Windy City Championship wrestling. While there he recieved training from the legendary Renegade Rick Daniels, and became fast friends with Mike Ward. That friendship ultimately led Gilmore to 2Stars.

Entrance(s):
will do this part soon.

Signature Move(s) : Fame-asser(sets up The Klap). More soon...

Finishing Move(s) : The Klap(sweet chin music)

Alignment: Face
That's exactly what I'm looking for. Thanks Def!
Messages

10,741
Points

63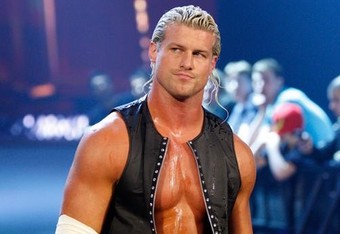 Wrestler's Name:
Famous
Alias(es):
Mr. Hollywood, The A-Lister, The A-List Superstar, The Star, Mr. Entertainment, Future Walk-of-Famer, The Master of Opportunity
Height
: 6'2"
Weight:
245 lbs
Entrance Music:
Smoke and Mirrors by Matt McClosekey and James Johnston (Youtube Link to be added)
Hometown
: Hollywood, California
Wrestling Style
:
Brawling / Technical
Brief Profile:
Famous is a man who once ruled the roost in Hollywood during his teenage years into his early twenties. Starring in teen dramas and big name movies, Famous was later ostracized from the town he had made his name in and had called his home.
Cue the man TWOStars came to know as The Definition of Entertainment itself, Famous. Bursting onto the scene he made a name for himself by capturing the TWOStars United States Championship and aligning with the group he would come to name as Image Inc. Months later he would not only win the Money In the Bank briefcase at WrestleNova in a triple threat match, but cashed it in and won the TWOStars Triple Crown Championship the very same night. A 4 month reign ensued before losing the championship to Angus McDonald.
Less than a year later, Famous returned to the scene of his greatest achievements, WrestleNova and with the team of Matt Denton and Joseph Helms to defeat the team of Boyo and Twiggie. Famous then claimed to have defeated and retired Boyo once and for all before Famous quickly disappeared.
Now Famous is back, with eyes on once again being the top man in the entire promotion and world of professional wrestling. By any means necessary, Famous is back to show why he's known not just as the Master of Opportunity... but he is... ENTERTAINMENT
Entrance(s):
[video=youtube_share;1co3d5MjMj4]http://youtu.be/1co3d5MjMj4[/video]
Smoke and Mirrors hits the PA System as Mr Hollywood walks out cockily onto the stage. Shades adorn his face as his full length fur coat sways as he moves towards the entrance ramp.
He surveys the crowd before running both hands through his hair and throwing his hands out into the air, gesturing to the audience.
He stops halfway down the ramp and throws his arms up, in remembrance to his former entrances of old before walking around the camera side of the ring. He hops up onto the ring apron as he smirks and gets into the ring through the ropes.
Famous then scales the nearest turnbuckle and again throws his arms out to gesture before he hops down and throws his shades to the ring announcer and takes off his heavy fur coat and passes it to the timekeeper on the outside.
He will then warm up if he awaits his opponent(s).
Signature Move(s) :
Lights Out: Rock Bottom
3 Seconds of Fame: Stalling Vertical Suplex into DDT
This is Entertainment: Zig Zag
Finishing Move(s) :
The Walk of Fame: Running Spear (Setup from the corner usually)
The Ox-Bow Incident: Modified Texas Cloverleaf, with Famous' knee driven into the opponents spine.
Alignment:
Heel
Last edited:
I changed a few minor details.
Wrestler's Name:
Jimmy Tsunami(James Francis Ottman)
Alias(es):
The Washout
Height:
5'11"
Weight:
209 lbs.
Entrance Music:
Motley Crue - Wild Side
Hometown:
Boston, Mass.
Wrestling Style:
High Flying /Unorthadox
Brief Profile:
Jimmy Tsunami (Ottman) was born and raised in Boston, Massachusetts. He is the nephew of Fred Ottman, better known as Tug Boat and Typhoon in the WWF/E as well as the amazing "Shockmaster" gimmick in WCW. Jimmy began wrestling at an early age under the tutelage of his uncle. Upon his high school graduation he was introduced to the legendary "Beautiful" Bobby Eaton. Eaton, being friends with Ottman took Jimmy under his wing and completed his training. Jimmy currently wrestles for many independent promotions.
Jimmy made his debut in TWOStars on XTV 5:26 with his partner "The Forklift" David Gage in a handicap match against the TWOStars Television champion, The Maxx. They lost. Bad.
Entrance(s):
Basic face entrance. High fives fans on the way to the ring. In ring he stands on the second buckle and points out to the fans before doing a back flip out of the corner and landing on his feet (most times). [I'll edit this later. Just wanted to get up the profile]
Signature Move(s) :
The Botch
- Jimmy is young and still learning so he's bound to make mistakes. Unfortunately for Jimmy he's accident prone, he botches at least one of his offensive moves and a bump per match.
Tidal Wave
(Running splash) As a tribute to His Uncle.
W.M.E.
(Worst Moonsault Ever)
Finishing Move(s) :
The Bean Town Jam
(Springboard to Top Rope Leg Drop)
Tidal Crush
Ki Krusher '99
Alignment :
Face
wiki:
http://misc.thefullwiki.org/Jimmy_Tsunami
Wrestler's Name: Randy Roko
Alias(es): 'The Serrated Edge', 'Mr. Paradox', 'The Diamond in the Rough'
Height: 6'2
Weight: 212 lbs
Entrance Music: 'Ain't No Rest For The Wicked' - Cage The Elephant
Hometown: Edinburgh, Scotland
Wrestling Style: Speedy/Martial Arts
Brief Profile: Randy was born in Irvine, Scotland. Through numerous times of being assaulted in the street as Scots tend to do, Randy found he had a taste for fighting, the flow of ardrenaline, the rush of it all. While he was just 12 years old he hospitalised a 15 year old who tried to attack him on the street and steal his shoes. Ever since then, Randy had an air of confidence about him, however after an argument with his parents where they said he had grown too violent and too cocky he locked his feelings of confidence away.
Doing well in school he went on to do Martial Arts and Boxing to feed his appetite for fighting. At a karate event he met someone who was influential in the wrestling business, and managed to convince Randy to give Wrestling a go. Soon he was found to be talented, and soon caught the eye of a TWOStars Development Manager in Scotland on tour. Soon after, Randy signed his TWOStars contract. Beginning his career under a 'pirate' gimmick with his true friend and fellow Scot' Angus McDonald, they formed a team and achieved success. Randy became TV champion three times, the first man in history to ever hold the TV championship three times.
He turned heel in 2011 and since then found much success, his aptitude for the microphone (which he could never really exploit as a pirate) soon became his most recognised talent and is what gave him his most impact with the audience. In 2011, he won the elimination chamber to become World Unified Champion, a privelage that only three men had, Randy included.
Entrance(s):
[video=youtube;fk8Kdf8-_uE]http://www.youtube.com/watch?v=fk8Kdf8-_uE[/video]
'Ain't No Rest For The Wicked' blasts out of the speakers as the lights turn into a pulsating red, with red smoke blasting out onto the stage. Once the chorus kicks in, Randy Roko strides forward through the smoke with his jacket on (think Edge style jacket) and walks down the ailse smirking at the abusive fans and occassionally cupping his ear to them to incite them even further. He always climbs the steel steps and then walks along the apron, raising his hand to his forehead to 'Search' the crowd in a mocking way of his former pirate self before wiping his feet and entering the ring. Once inside the ring, he'll go up-to a turnbuckle and 'Search' the crowd again before taking his jacket off and turning his attention to the stage/opponent.
Signature Move(s) : 'Third Times a Charm' - Three spinning DDTS in succession with the third one being a sit out DDT which can lead to a pin attempt
'Nuclear Meltdown' - Running spinning Enzuguri
'Animalistic Strike' - Spear from turnbuckle
Finishing Move(s) : 'The Riptide' - Improvised DDT, hooking the right leg on opponents left should and hooking behind the head to hook the head into the ground as well as pulling, giving the move more momentum and impact.
'The Rocky Ride' - ground submission move, folds legs onto opponents (who's on their stomach) back and sits on folded legs, then proceeding to do a normla camel clutch in this position
Alignment: Heel
Last edited:
Did I ever tell you how much I love you guys?
Remember you have three slots in total so if you've had an itch to try out something new lets do it!
Messages

10,741
Points

63
Not to put some attention back on my post/profile, but if you scroll back up to it, I've done myself a nice little stage
I can do these for anyone, they take a while to make but now I've got the stage and decent rendering settings, a lot of time is killed
I'll take requests via PM, but if you have a Tron already it'll be bumped up the list
...with the new layout, no match writing, I may have enough free time to bring in Owen Roko. Ah what the hell. I'll pop up his profile tomorrow and give it a try with two characters (who could be a tag-team) at the one go!
This is my first attempt at making a tron. I'm still learning video making, so it's pretty crappy. It doesn't help that there is little hi def footage of Paul London. If you guys could take a look and give me some creative criticism that'd be great. I'm currently looking for better clips and making some cut away graphics to improve it, but this should be enough to start with.

EDIT:

This is the second attempt. I deleted the original because it was bugging the hell out of me. I added some additional footage I found as well as the goofy little opening. I've got the hang of editing, but the opening graphic is pretty damn amateur. I can do simple shops and make wallpapers and gifs, but trying to add animation is pretty damn tough. Seriously, if anyone can shoot me some advice via PM I'd really appreciate it. I like putting the videos together and I want to get better so, yeah, halp plz.


[video=youtube;yLm_aPSuQls]http://www.youtube.com/watch?v=yLm_aPSuQls&feature=youtu.be[/video]


How'd I do?
Last edited:
If i give Gilmore a valet does that count as a spot
Baz, did you watch the tron I made? There's a little surprise tribute in there in the hopes that you would watch it.
What da hell. Even though I hate the idea of this type of e-fed I will give it a go. I will stick the profile up later - One Slot marks the Return of Keith Jaxx!!!!
Tell me about it, found myself writing out a profile even though I'm waiting to see how it looks about joining lol.
Any idea when you plan on starting? That was one of the problems with Saz taking over, he took too long to start.
We've got 4 wrestlers at the moment, I'd probably start thinking of really going ahead if I got to more characters at a minimum so with Baz bringing back Jaxx I'd only need one really.

Oh, Def, yes the valet would be one character at the present time. I may consider downgrading valet's in future if it proves a hindrance on people doing other things (ie you want a single and tag team but want an overall valet as well)
Wrestler's Name: Owen Roko
Alias(es): 'The Wolf' 'Wolverine'
Height: 6'4
Weight: 250 lbs
Entrance Music: Professor Green - Nightmares
[video=youtube;4QN7uJ38E58]http://www.youtube.com/watch?v=4QN7uJ38E58[/video]
Hometown: Edinburgh, Scotland
Wrestling Style: Power/Brawler
Brief Profile: Owen was born in Irvine, Scotland. Always the younger brother to Randy Roko, he always shadowed his brother, doing the things he did and never going against his brothers word. The brothers are extremely close, and they may differ in opinion at times but always back each other up no matter what and no matter the consequences. Their gran taught them one important thing in life they always stick by; 'Family First'.
Owen did well in school and went to university whereas Randy went off to wrestling. Soon he found that the boring life of academics wasn't for him and followed his brothers footsteps in wrestling, failing to impress enough to get into TWOStars. Owen was devastated and quit wrestling until just recently where his brother told him of the 'New Dawn', and upon trying again Owen impressed the right people.
Owen is kind-hearted, he doesn't share his brothers confidence and is always cautious about what he's doing and the consequences of things. Owen was always the more lovable brother, who learned his lessons from Randy who learned his on the streets.
Owen and his brother Randy have made an agreement to not get in each others way in TWOStars. Both will turn a blind eye to the others doings, unless they require assistance.
Entrance(s): 'Nightmares' by Professor Green blares out of the speakers as the crowd cheer for Owen, who walks out with a wide grin on his face as he jogs side to side and pumps his fist in the air, causing blinding pyro' to go off behind him as he jogs down the aisle, slapping the fans hands and ruffling the hair of the younger fans. He always slides in under the bottom rope and then walks to the diagonally opposite turnbuckle, jumping up on it and pointing out at the fans before doing the same to the other turnbuckle, and then jumping off to have a little bit of chat with his oppononet/referee.
Signature Move(s) :
Sit Down - Double-Handed Chokeslam.
Bonjour - Big Boot
Finishing Move(s) :
Nightmare - One-Handed Chokeslam
Alignment: Face
Last edited:
Brothers of opposing alignment?

Sounds like Rude-boy just might end up playing with himself.
Lol! Well I'll look to try and get some kind of card up ASAP and hopefully Kam will rearrange the forums back like before in the not too distant and when that's complete we should be all ready to go.
Am disappoint, son
Senior Moderator
Subscriber
Messages

12,915
Points

63
Will the old, old booking threads be viewable again? I miss reading through old feedback.
I hope so, I asked Kam to restore the creative thread from before. Though if you don't sign up I'll go through and delete anything nice said about you!
Status

Not open for further replies.