Welcome!

We're a UK based community of cult entertainment fans - so whether you're into WWE, Marvel, DC, Game of Thrones, Walking Dead, Star Wars, Doctor Who, Star Trek and more - join us!

It's free to

register

, so why not sign up and discuss whatever you're into...
3-Hour 2010 WWE Draft Discussion Thread - April 26, 2010 from Richmond, VA
Last week's edition of RAW scored a 3.1 rating, which is down from the 3.2 number the show drew the two previous weeks.
Venue
Richmond Coliseum in Richmond, VA
Confirmed Matches/Events

The 2010 WWE Draft

RAW & SmackDown Superstars To Be In Attendance

Unified WWE Tag Team Championship:
ShoMiz (c) Vs. The Hart Dynasty

Bret Hart To Dub ShoMiz As "The Greatest Tag Team In WWE History"

WWE Extreme Rules Fallout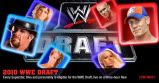 Last edited:
Dammit, new Tag Champs.
EDIT: F*CK~! R.I.P ShowMiz
Last edited:
Is that a "We want Mickie" chant? That's awesome.

Maryse is just all kinds of hot really. It shouldn't be allowed.
I've enjoyed this show a lot more than usual so far. That said, Jericho still looks absolutely awful in pants. Get that man some trouser legs, seriously.
JOHN MORRISON TO RAW?!

F*CKING F*CK THAT SH*T.

Honestly.
Michael Cole is HORRIBLE! Stop saying the wrestler in the ring's catch phrase like you're a f*cking nine year old marking out in their front room, it just sounds so ridiculous.

All this show has been booked and performed perfectly fine, but fun is in the negative, so I have to point out that the commentary is terrible. Just terrible. They all sound like they just don't want to be there, they sound like they don't even particularly like, or care about wrestling... which is probably the case.
I am pleasently surprised that CM Punk is staying on SmackDown. I'm also happy that Kofi is coming. I'd love to see him feud with Dolph Ziggler.

And believe it or not, I'm happy to see Big Show as well. I enjoyed him in his last run on the brand, and hope he turns back into what he should be, which is not a second-rate tag team comedy man.
Edge came, Edge saw, Edge speared, Edge turned heel. All is better with a heel Edge for me.
Messages

22,370
Points

113
Didnt Edge just come back as a face like 2-3 months ago? Heel turn already? WWE - Where rushing happens.
You realise that this suits him better than being face, right?

That, and most people want him Heel than face anyway...so it's not so bad
YAY: Heel Turn Edge. I love it
Messages

22,370
Points

113
You realise that this suits him better than being face, right?

That, and most people want him Heel than face anyway...so it's not so bad
Then they should have brought him back as a heel instead of a quick turn. I'm not a fan of quick turns, I hate when guys fllip flop back and forth alot over their careers, its stupid.
Good wrestling show with lots of pretty good matches.

Smackdown got raped as it pretty much always does in these shows, losing Edge, Jericho, Morrison and Truth and getting Big Show, Christian, Kingston and is Swagger still on Raw?

So most of their top stars leave and no champion. Well hopefully this means pushes for Kingston and Christian and more focus on Punk cause they have like Mysterio as a top regular and that's about it.

Either way the draft looks very lopsided but if it means pushes for a fair few people (which is desperately needed) then the next few months TV could be interesting.
Messages

7,457
Points

113
Swagger moved exclusively to Smackdown last week/ two weeks ago when he faced Orton anyhow which was a bit wierd to do it then rather than waiting for the draft.
EDIT: he states it 4:33.
[YOUTUBE]<object width="480" height="385"><param name="movie" value="http://www.youtube.com/v/5SYndYhIx7M&hl=en_GB&fs=1&"></param><param name="allowFullScreen" value="true"></param><param name="allowscriptaccess" value="always"></param><embed src="http://www.youtube.com/v/5SYndYhIx7M&hl=en_GB&fs=1&" type="application/x-shockwave-flash" allowscriptaccess="always" allowfullscreen="true" width="480" height="385"></embed></object>[/YOUTUBE]​
Last edited: